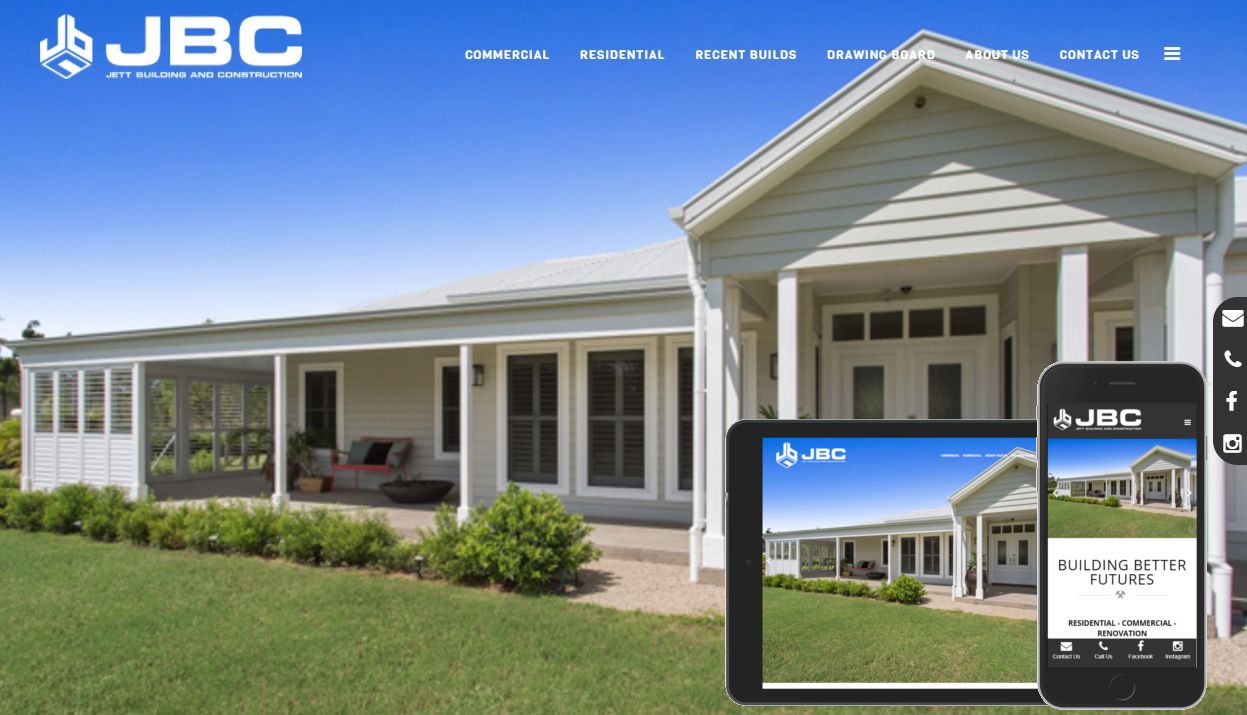 Jett Building and Construction
Jett Building and Construction (JBC) are a Queensland based Design & Construction company, delivering projects throughout all of QLD. They had a website already in place, but it needed an update. It was hard for mobile users to navigate and the multi-page design meant you had to wait for each new page to load when looking for new information. Sky Spider redesigned the page from scratch, maintaining their existing content, and condensed the multi-page design to a single page, so it's all loaded in one go. We improved the navigation experience with additional menu features like a right-side fly-out menu and a sticky menu that's much easier for mobile users. We integrated various Google products into the back end so they know where their visitors are coming from, and if they're getting bang for their advertising bucks.
The page also features a filtered series of portfolio sections, and you can click through for more information on each project.